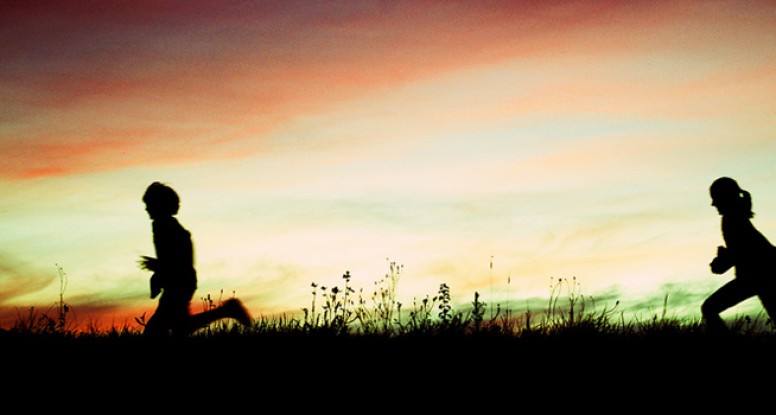 Phototalk Pierre-Yves Josse
Backlight republie les phototalks parus dans notre revue trimestrielle. Au travers de ces échanges, découvrez les nouveaux talents de la photographie amateure. A travers un phototalk, ils partagent avec nous leur passion de l'image. Voici le Phototalk de Pierre-Yves Josse
Quels sont tes sujets de predilection et pourquoi ?
J'aime beaucoup ce que j'appelle les portraits de dos ; d'une part, parce que cela me permet de ne pas avoir à aborder les gens pour les photographier ou faire une photo "volée" (je les prends donc de dos) mais aussi parce que cela oblige à prendre l'environnement de la photo en considération. Une fois que vous regardez la photo, vous pouvez apprécier l'environnement puis ensuite imaginer la personne, ce qu'elle fait, son expression… J'apprécie beaucoup aussi les portraits volés, mais de personnes que je connais.
Quel message souhaites-tu faire passer, au travers de tes images ?
Je n'ai pas à proprement parlé de message à faire passer, mais je tente de faire ressortir la sensibilité que je peux ressentir quand je vois "une photo". L'intérêt de la photo, c'est aussi de pouvoir arrêter son regard alors que celui-ci est constamment en mouvement.
Y a-t-il un conseil, un "truc" que tu voudrais bien partager avec nous ?
Ce n'est pas un conseil sur la prise de vue mais plutôt en post-production : ne jetez pas vos clichés et revenez de temps en temps sur ceux que vous avez écartés. Vous pourrez, avec les résolutions existantes, retrouver de belles images par un simple recadrage qui pourront rester dans des formats très corrects pour des impressions de qualité. Numérique rime avec quantité et temps de traitement de cette quantité. Donc les tris sont parfois faits rapidement.
Retrouvez Pierre-Yves Josse sur flickr.
---
Discover new talents of amateur photography. Through a phototalk, they share with us their passion for image.
What are your favourite photo themes and why?
I very much like what I call back portraits; not only because I don't have to face the person to take her picture or take a "stolen" picture, but even more because it forces me to deeply consider the environment of the scene, the big picture. Once you look at the picture, you can grasp the atmosphere and guess what the person might be doing, what her expression is… I also love "stolen" portraits, but only of persons I know.
What message to you want to convey with your pictures?
I do not really have a message to convey, I try to express what I feel when I frame the picture in the viewfinder. The point of photography is also to make you stop on an image when your eyes are constantly moving.
Do you have a piece of advice that you would like to share with us?
It's not a word of advice on taking pictures, it's more about post production: don't throw away your pictures, flip through the ones you've set aside once in a while. Try new techniques to work on those pictures, change the size or cropping (you might get some pretty good quality for printing). Digital photography tends to produce quantity and we spend less time on each picture. We tend to sort out too quickly.
Find Pierre-Yves Josse on flickr.