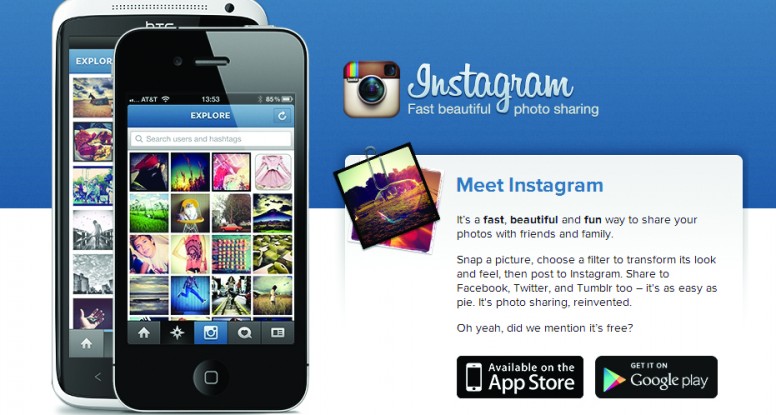 Backlight Mobile : Instagram… je t'aime moi non plus
Le 16 décembre dernier, Instagram a annoncé la mise en place, mi-janvier, de nouvelles conditions d'utilisation « simplifiées et clarifiées » qui mentionnent explicitement la possibilité pour la plateforme de vendre les photos de ses utilisateurs à des annonceurs, sans aucune contrepartie financière (entre autres). En Californie, un cabinet d'avocats (Finkelstein and Krinsk) a lancé un recours collectif pour interdire ce changement des règles d'utilisation. Une forte contestation des utilisateurs a eu lieu, certains supprimant leur compte, d'autres migrant vers d'autres services. Cette levée de boucliers a poussé les 2 fondateurs du réseau social à préciser les termes de ces nouvelles règles, assurant qu'ils n'avaient pas l'intention de vendre les photos de leurs utilisateurs, mais de simplement les utiliser « à la manière de Facebook ».
une histoire d'amour compliquee…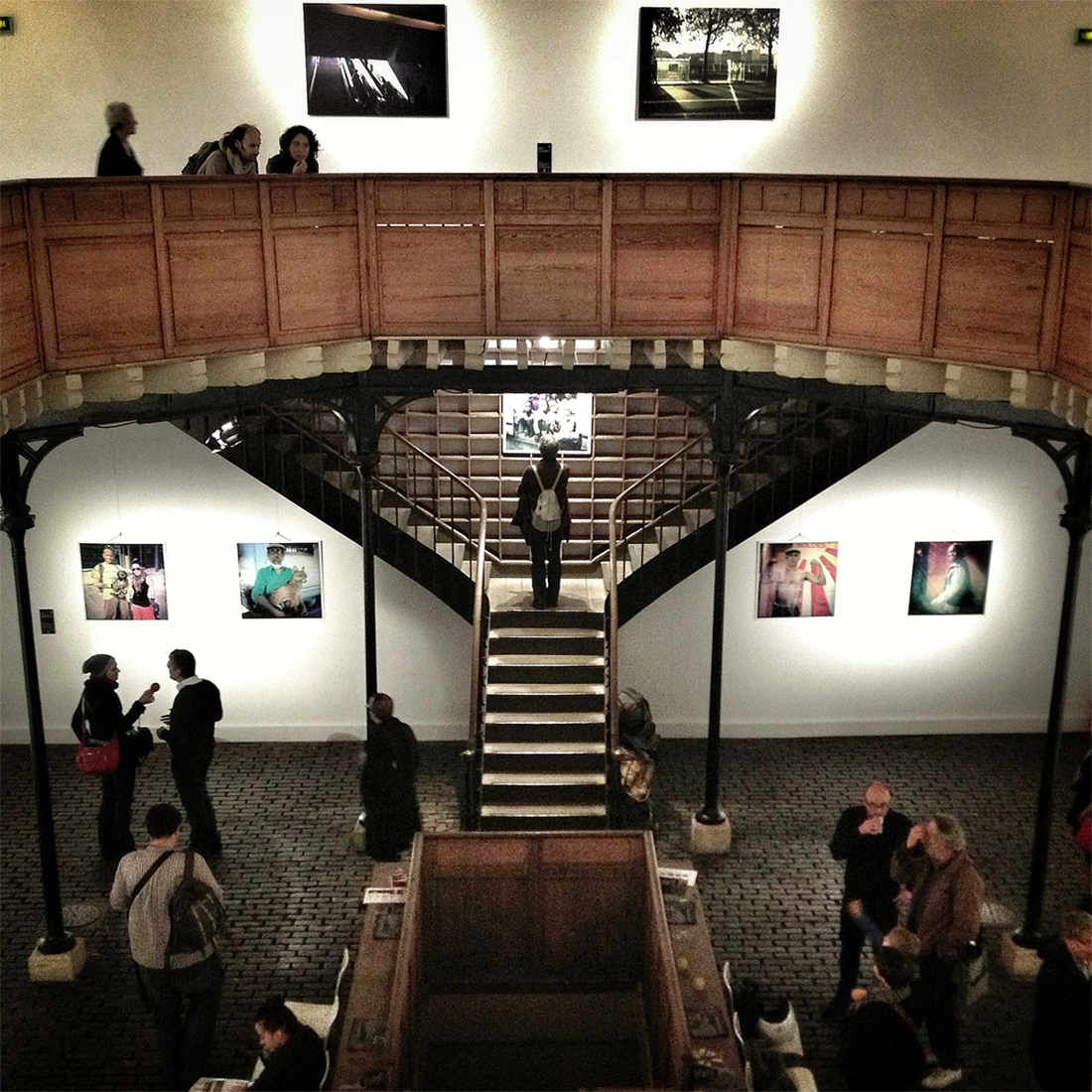 Comme nous avons pu le constater la fin du monde n'a pas eu lieu le 21 décembre dernier, en revanche, nous avons bien cru que c'était la fin du monde tout en «Insta-» deux jours avant lors de l'annonce de révision par Instagram de leurs prochaines conditions d'utilisation prévues pour le 16 janvier (voir notre encadré). Mais seulement voilà, l'histoire entre les utilisateurs d'Instagram et les leaders d'Instagram ressemble maintenant à une histoire d'amour compliquée… pour éviter la rupture, Kevin Systrom a révisé le contrat de mariage et mis fin à la scène de ménage deux jours plus tard. Il faut dire que suite au rachat par Facebook pour 1 milliard de dollars en avril dernier, les utilisateurs scrutaient avec fébrilité les velléités commerciales de Facebook pour valoriser Instagram et son potentiel corpus photographique. Car en effet, Instagram est maintenant le berceau d'une nouvelle forme de photographie, la photographie mobile… la photo illégitime comme le titrait si justement Karine Sabatier dans son édito n°3. Cette bronca de fin d'un monde gratuit et sans contrainte, est surtout venue des utilisateurs qui ont investi plus que des photos dans Instagram, ils y ont maintenant une partie de leur démarche photographique, épurée ou éditée à l'aide d'applications de retouche exclusives aux mobiles, dégradée ou sublimée par les filtres proposés par Instagram. Ces univers que l'on découvre au détour d'un hashtag dans Instagram sont de moins en moins contraints de leur hôte en gram… depuis ce fameux 18 décembre, ils ont, pour beaucoup, migré sur d'autres plateformes comme EyeEm, Starmatic, Tadaa, Pheed ou même Flickr qui s'est – bien lui en a pris – refait une nouvelle jeunesse mobile peu avant cette fronde improvisée.
Les expos dediees a la photo mobile arrivent en France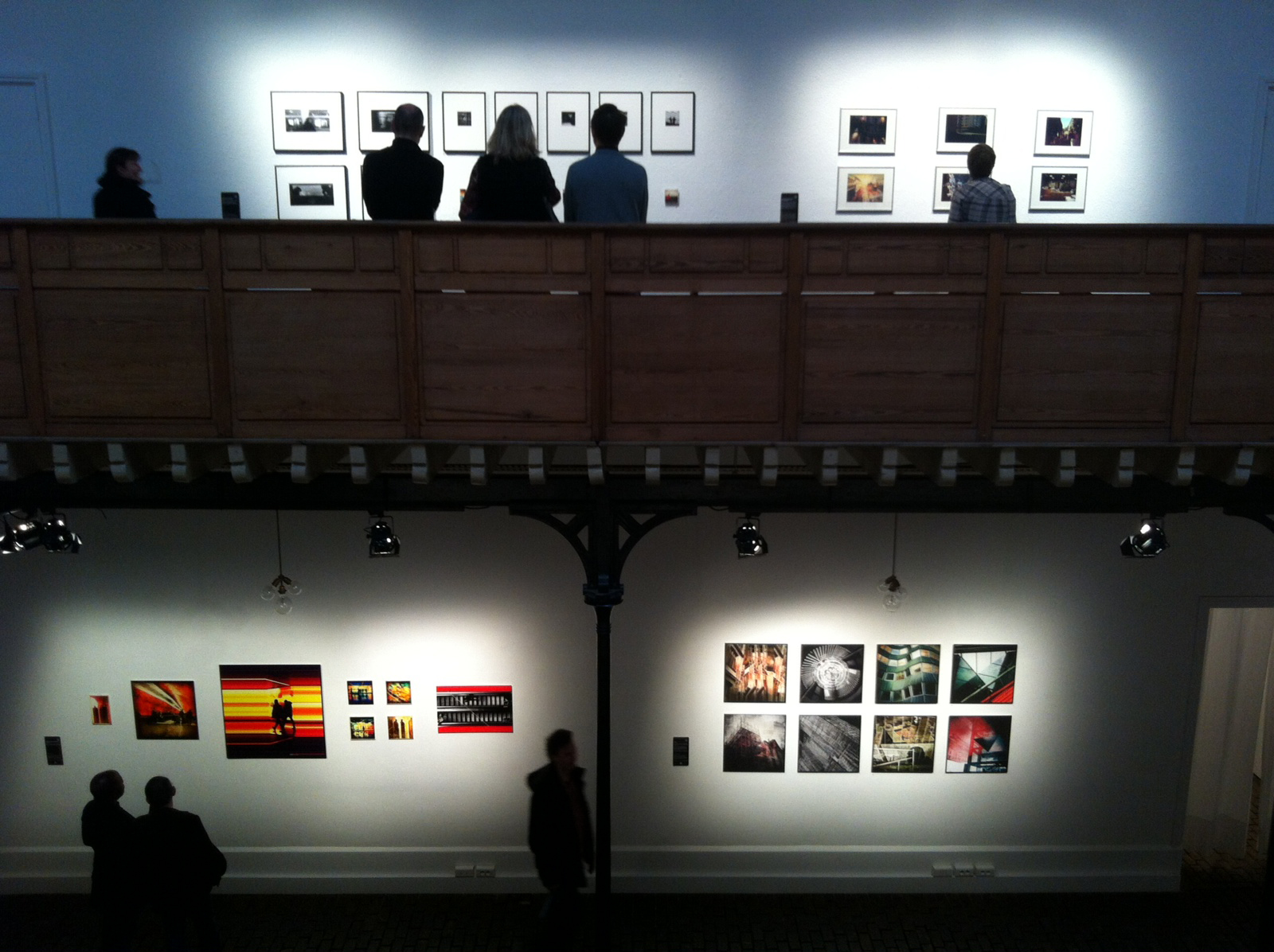 Mais, contrairement à la fin du monde, le mal – pour un bien – était déjà fait et la photographie mobile était déjà sortie du cadre en gram pour vivre sa propre vie sur d'autres supports et médiums qui aiment à la découvrir ou à la faire découvrir. En France, par exemple, on a pu voir des expositions exclusivement dédiées à la photo mobile, comme la superbe expo au Bastille Design Center de Paris organisée par le collectif Mobile Photo Paris (mobilephotoparis.com). On a pu aussi découvrir l'univers de la photo mobile et de son écosystème lors du festival de la photographie mobile organisée par Tribegram à la Gaité Lyrique de Paris (parismobilephotographyawards.com). Ces événements typiquement Parisiens (autour du mois de la Photo) font suite à d'autres initiatives et expositions personnelles d'artistes utilisant leur smartphone comme appareil photo exclusif. Cette dimension artistique n'est en fait qu'une partie de la fabuleuse histoire de la photo mobile confortée par les fournisseurs de caméra que sont Apple, Samsung ou Nokia qui essayent de revenir dans la course.
Une guerre technologique sur fond d'overdose d'images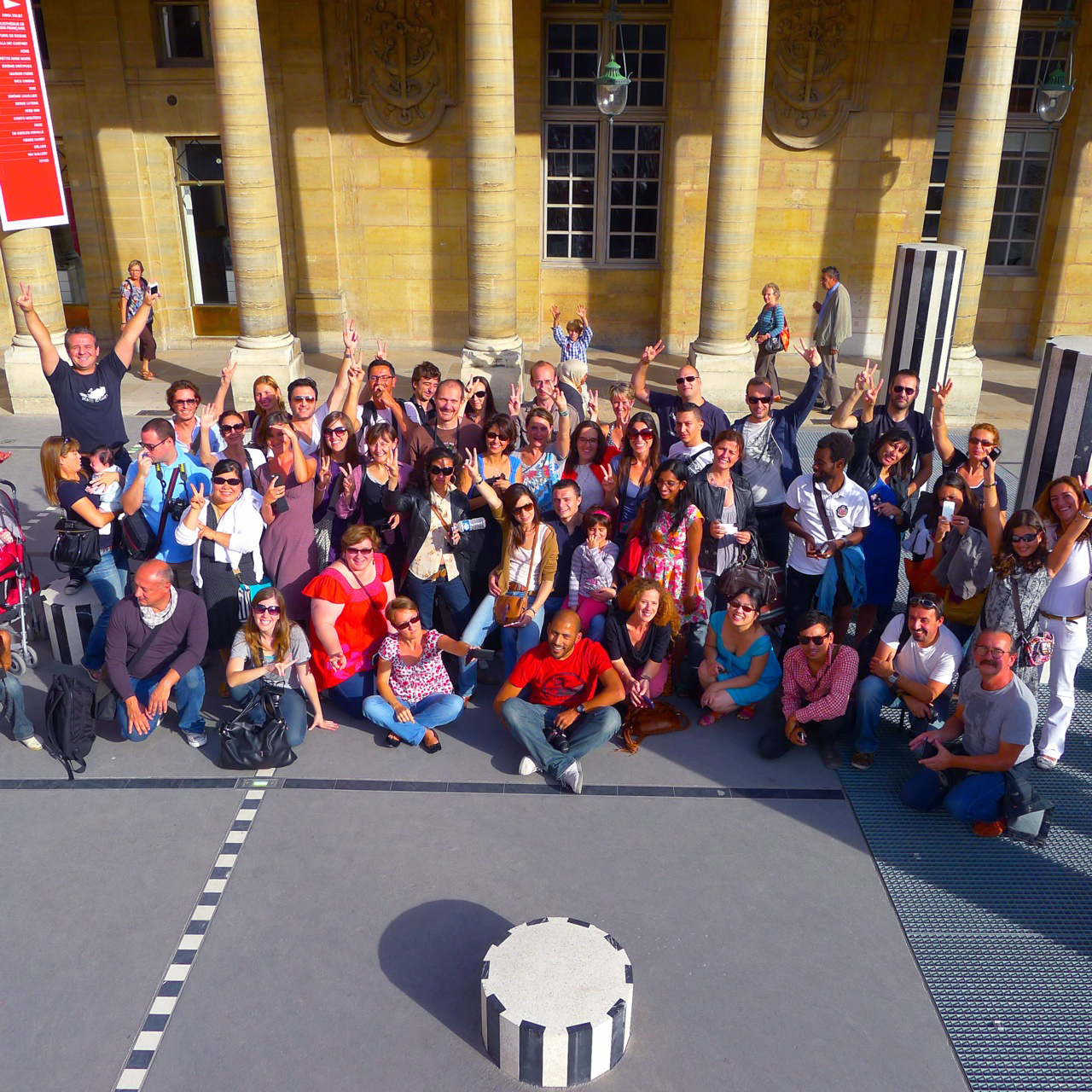 La guerre technologique qui se trame donne un peu l'avant goût de la chute prochaine des appareils compacts remplacés par des objets hybrides connectés ou tout simplement smartphones comme nous les connaissons aujourd'hui. Ces nouveaux photographes (ou anciens séduits par cette nouvelle forme de photographie) regardent en effet en premier et presque exclusivement les caractéristiques et performances photographiques dans la litanie des spécifications des appareils qui sortent presque tous les mois. On les retrouve d'ailleurs de plus en plus ensemble lors de rencontres thématiques dans des Instameet ou PhotoWalk un peu partout en France (et dans le monde) afin de partager cette même passion dans une balade qui se retrouve photographiée et publiée dans Instagram en direct ou un peu plus tard en suivant le hashtag de la rencontre. En cette année 2013, il est fort à parier que, pendant ces balades, on assiste, en plus de la photo, à des discussions sur l'instabilité et la possible overdose de sites mobiles de partage de photos. Difficile donc de prévoir la fin de ce petit monde… la sagesse me dit qu'il faut de toutes les façons penser à sauvegarder régulièrement nos petits trésors photographiques hors de celui-ci !
Par Jérôme Colombe
aka @sYsIphe
Rendez-vous sur Instagram
Instagram… I love you me neither
On 16th December Instagram announced some «clarifications and simplifications» in its terms and conditions due to take effect in mid-January. They mention the possibility for the platform to sell pictures posted by its users to brands and advertisers without any financial compensation whatsoever for the users. In California a group of lawyers (Finkelstein and Krinsk) filed an appeal to prevent these changes from taking place, resulting in a major dispute among Instagram users with some of them deleting their accounts and others migrating to other online services. This general outcry pushed the two founders of the social network to clarify the terms of these new guidelines, reassuring everyone that they had no intention to sell their users' pictures, but just to use them «as Facebook does».
A complicated lovestory…
As we all know the end of the world did not happen on 21st December, however, two days earlier we could have thought it was the end of the «Insta» world when Instagram announced their intended review of their conditions of use due to take effect on 16th January (see extract below). The relationship between Instagram users and its directors became more like a complicated love story. To avoid a separation Kevin Systrom revised the 'mariage contract' and put an end to the domestic scene two days later. It must be said that following Facebook's acquisition of Instagram for $1 billion last April, users feverishly scrutinised Facebook's commercial whims to enhance Instagram's potential photographic core. For indeed, Instagram is the beginning of a new form of photography…mobile photography or even illegitimate photography as Karine Sabatier justly called it in her editorial for Issue 3. The fuss about the end of a free and unconfined world comes mainly from users who have invested far more than just photographs on Instagram. It is now a part of their photographic approach. Unique to mobile devices, Instagram's filters help to refine, edit, degrade or sublime photographs. The universe we find around a hashtag on Instagram is becoming less and less confined. Since the 18th December many have migrated to other platforms such as a href="http://www.eyeem.com/" alt="EyeEm" target="_blank">EyeEm, Starmatic, Tadaa, Pheed and even to Flickr that had just rejuvenated itself for mobiles.
Expositions dedicated to mobile photography are beginning to find a place for themselves.
Contrary to the end of the world it is for the better – mobile photography is standing out, living its own life in other methods and ways that like to discover and to be discovered. Already in France, for example, you could have seen expositions dedicated to mobile photography at the Bastille Design Centre, organised by the group Mobile Photo Paris (mobilephotoparis.com). Likewise, the universe of mobile photography and its ecosystem could have been visited during the festival of mobile photography organised by Tribegram at the Gaité Lyrique de Paris (parismobilephotographyawards.com). These events usually happen in Paris and follow on from other initiatives and personal expositions by photographers who solely use their mobile device. This artistic dimension is nothing more than part of the fabulous story of mobile photography indulged by providers of cameras: Apple, Samsuung or Nokia who are trying to come back into the race.
A technical war over a background of image overdose
This technological war that is unfolding gives a little preview of the upcoming fall of compact cameras that are being replaced by connected hybrids, or even just mobile phones as we know them today. These new photographers (or old ones succumbing to this new form of photography) are looking first and foremost at the characteristics and photographic performance specifications in the litany of new devices that are released almost every month. We find them more and more during thematic encounters such as Instameet or Photowalk throughout France (and the world). The same passion can be shared during a walk and be directly published on Instagram, or a little later by adding a hashtag. It is a safe bet that in 2013, during one of these walks, that we will assist in more than adding a photo, but will participate in discussions about the instability and possible overdose of mobile photo sites. It is difficult therefore to predict the end of this little world… but something tells us that we need to think about saving our photographic treasures regularly elsewhere!
By Jérôme Colombe
aka @sYsIphe
Discover Instagram online