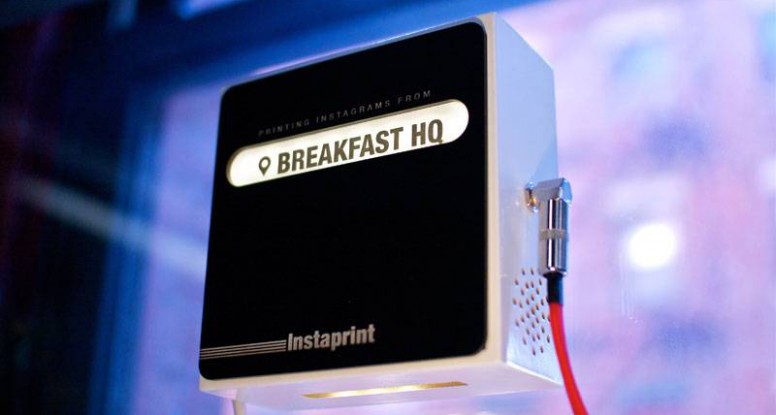 Backlight Mobile : Instagram dans tous ses etats
"Construis une plateforme, pas simplement une application". Instagram a bien compris ce nouvel adage de l'économie numérique. Le fait d'exposer son API a permis de créer un écosystème de milliers d'applications et de sites (comme ceux que nous vous présentons) reposant sur ses fonctionnalités et ses données, rendant ce réseau social photo désormais incontournable.
"Build a platform, not just an application". Instagram understood this digital principle all too well. By exposing its API (application programming interface) it allows hundreds of applications and sites (such as those listed here) to manipulate photo streams for various applications… making it the indispensable mobile photo platform.
Instarchive
Déjà eu envie de récupérer toutes vos photos Instagram d'un coup ?
Instarchive vous prépare un fichier zip de toutes vos photos. Simple et efficace. Une fonction basique que ne permet pas l'application mobile !
Have you ever wanted to recover all of your Instagram pictures at once ?
Instarchive packages a nice zipfile for you that contains all of your photos. Simple and efficient and just not possible with the mobile app!
Printstagram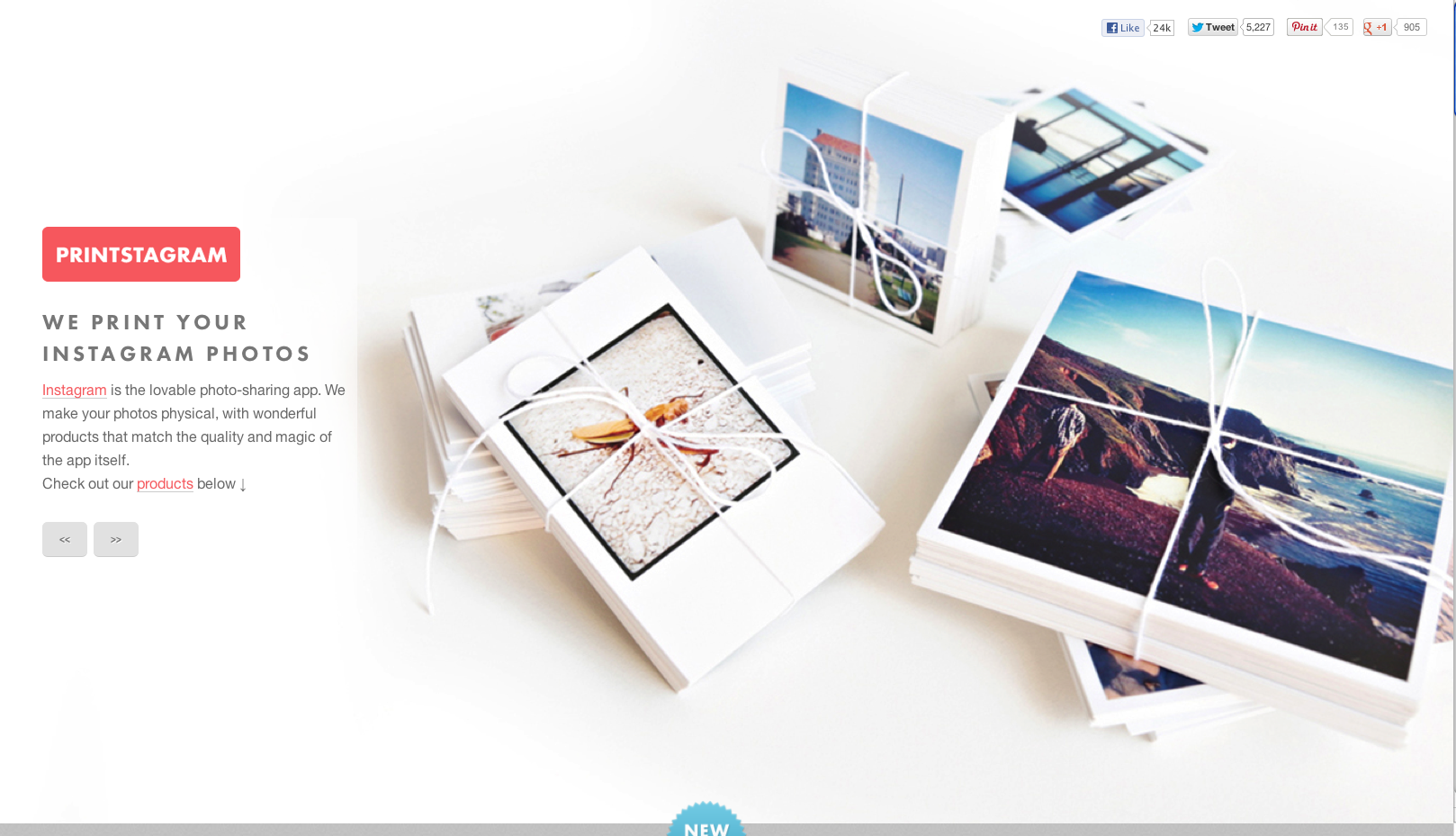 Printstagram transforme vos photos Instagram en produits imprimés : calendrier, tirages carrés de différentes tailles, autocollants (imprimés chez Moo), posters & mini-livres et notre préférée, la minibox : elle contient tous vos Instagrams imprimés en miniature (3 tailles au choix), le tout à des prix très abordables (65$ pour 278 photos).
Printstagram turns your photos into material goods: calendars, prints in various sizes, stickers (printed by Moo), posters, minibooks and the minibox (our favourite!) that contains all of your Instagrams shots in miniature (3 available formats and affordable ­- 278 prints for 50€).
Instafocus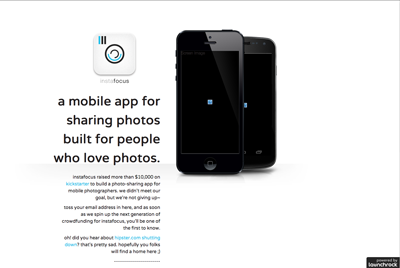 Vous vous sentez parfois noyé sous un flow de photos pas forcément réussies ou à votre goût ?Instafocus est une application mobile (et tablette) qui s'attache, via un système de recommandations de photographes mobiles, à vous proposer les plus belles photos postées sur Instagram.
Feeling overwhelmed with constant streams of junk photos or photos you don't like ?Instafocus is an app (for both mobile and tablet devices) that selects the best Instagram photos, using a recommendation system where you can endorse a mobile photographer of your choice.
Statigram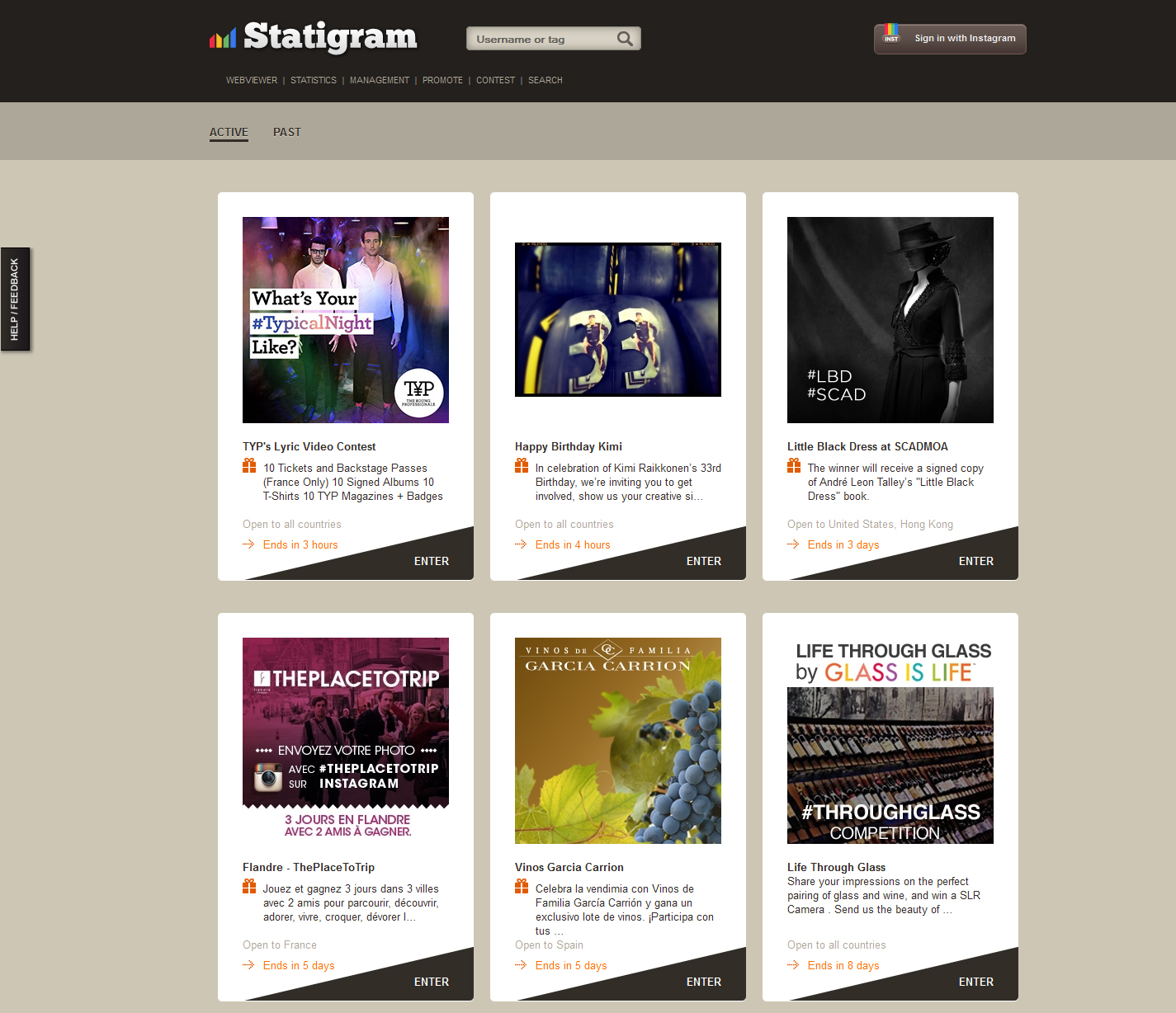 Statigram.com est le parfait compagnon web d'Instagram puisqu'il lui adjoint des fonctions complémentaires : retrouvez-y votre flux de photos et celui des personnes que vous suivez évidemment, mais aussi des statistiques sur vos photos, nombre et progression de vos followers, etc, On aime aussi l'onglet concours photos qui permet à toute marque d'organiser un concours mobile et de l'administrer simplement.
Statigram.com is the perfect website companion for Instagram. It complements Instagram with advanced functionnalities allowing you to manage your photo streams, follow posts from your followings and followers, view your statistics, see your «likes» and the commitment of your community. We like the «contests» tab, where every brand can simply create and administer its own mobile contest.
Instaprint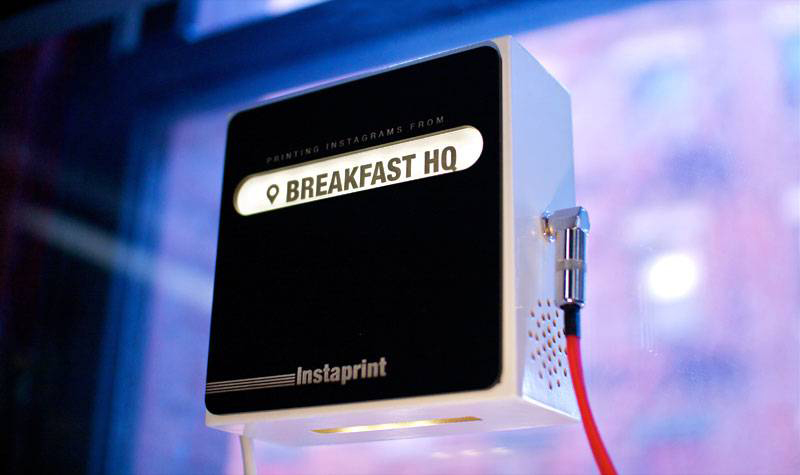 Instaprint.me est une petite imprimante murale pour Instagram. On configure cette boîte pour imprimer automatiquement toutes les photos postées sur Instagram contenant un mot-clé (hashtag) que vous définissez. Ainsi, vous pouvez 'câbler' Instapprint pour imprimer (avec une technologie sans encre similaire aux films Polaroid) les photos de votre marque ou de votre événement.
Instaprint is a wall-mounted printer for Instagram. You set up the box to automatically print all photos posted on Instagram and tagged with a hashtag that you defined. You can cable Instaprint to print all your brand or event pictures, with an inkless technology like with Polaroid film.